About the Institute of Modern Art
Since 1975, the Institute of Modern Art (IMA) has been Queensland's leading independent forum for art and its discourses. Our innovative and diverse programs embed the international in the local and engage the local internationally.
The IMA has museum grade, climate controlled gallery spaces in which we present an ambitious program of free exhibitions and events. We concentrate on commissioning new works by Australian and international artists at pivotal points of their practices, as well as connecting underrepresented artists with wider audiences.
The IMA has a longstanding commitment to research and a rich history of publishing artist monographs and critical readers. We also have an extensive public program including targeted educational initiatives for young people and adults, and development opportunities for arts professionals. Please explore the IMA's forty year history or browse our exhibitions, events and publications. The IMA's program is generated from our research and ongoing work with partners locally, nationally, and internationally.
The IMA is supported by the Queensland Government through Arts Queensland, the Australian Government through Australia Council for the Arts, and the Visual Arts and Craft Strategy, an initiative of the Australian Federal, State, and Territory Governments. The IMA is a founding member of Contemporary Art Organisations Australia.
Since 2014, the IMA has been led by Aileen Burns and Johan Lundh. Read more about the current staff and Board below.
Current Employment Opportunities:
The IMA is currently accepting applications for the positions of Director and Curator of Public Engagement.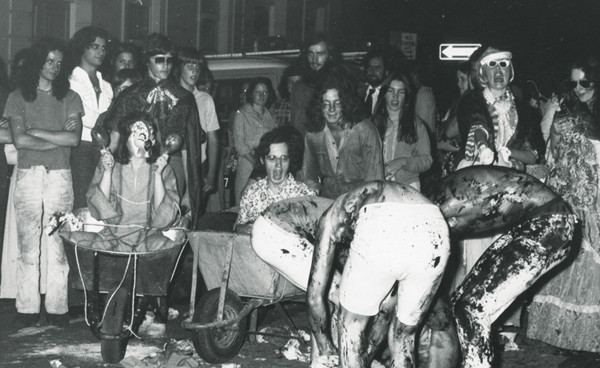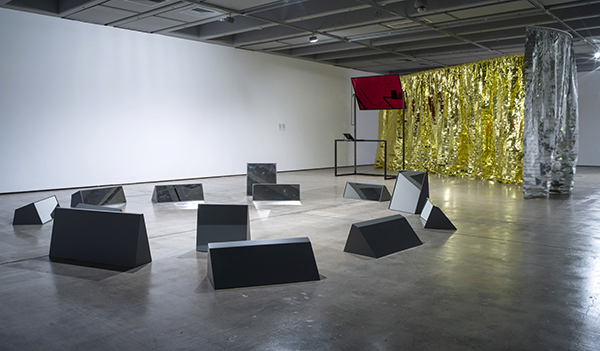 Staff
Aileen Burns & Johan Lundh
Executive Directors
As Executive Directors, Aileen Burns and Johan Lundh oversee all aspects of programming and organisational development. Since joining the IMA in 2014, they have worked with Studio Miessen on updating the premises and reinvigorate the institution. At the IMA, Burns and Lundh have focused on commissioning new works and organised major exhibitions with Gordon Bennett (Australia); Céline Condorelli (France/Italy/UK); Luke Willis Thompson (Aotearoa New Zealand/UK); Amalia Pica (Argentina/UK); Nicholas Mangan (Australia); Ross Manning (Australia); Willem de Rooij (The Netherlands/Germany); Patrick Staff (UK/USA); Slavs and Tatars (Eurasia); and Hito Steyerl (Germany). Prior to the IMA, Burns and Lundh were Co-Directors of the Centre for Contemporary Art (CCA), Derry, Northern Ireland, where they worked with artists such as Ryan Gander (UK), Goldin+Senneby (Sweden), and Jesse Jones (Ireland). At CCA, they organised the first Curatorial Intensive in Europe with Independent Curators International, From 'Official History' to Underrepresented Narratives. They were also part of the curatorial team for the 2013 Turner Prize as part of Derry's City of Culture celebrations. Burns and Lundh are regular contributors to Art-Agenda and have edited books for Mousse and Sternberg Press. They have also lectured extensively across Europe, North America and Oceania, including CCS Bard, Annandale-on-Hudson; Goldsmiths – University of London; and the University of Melbourne. The IMA's program is curated by the Executive Directors and drafted 18-24 months in advance. The IMA is unfortunately not able to consider unsolicited proposals at this time.  
Madeleine King
Assistant Director
Madeleine King joined the IMA's team in 2015. King has a Master of Arts at the Queensland University of Technology, Brisbane, and she previously worked for Media Art Asia Pacific (MAAP) as Research and Program Development Manager, and has been active in artist-run-initiatives in Brisbane. In 2014, she completed a research fellowship at the John Oxley Library, Brisbane. King is Co-Director of The Fashion Archives, and co-author of Remotely Fashionable: A Story of Subtropical Style (2015). Contact: madeleine@ima.org.au
Jenna Baldock
Development & Touring Manager
Jenna Baldock is a curator and writer who joined the IMA team in 2017. As Development & Touring Manager, she oversees the IMA's patrons programs and all logistical aspects of exhibition touring, regionally, nationally and internationally. Baldock has Bachelor of Fine Art (Visual Arts), and a Graduate Certificate of Business from the Queensland University of Technology. Prior to joining the IMA, she was Curator and Gallery Manager at Spiro Grace Art Rooms, Brisbane. Contact: jenna@ima.org.au
Llewellyn Millhouse
Exhibition Production Manager
Llewellyn Millhouse is an artist who recently completed a Doctorate of Philosophy at Griffith University. Llewellyn has been involved in several artist-run initiatives in Brisbane over the past six years, most recently acting as Facilities Manager of the gallery and studio complex Outer Space in West End. Contact: llewellyn@ima.org.au
Sancintya Simpson
Curator, Public Engagement
Sancintya Simpson joined the IMA in 2016. As Curator of Public Engagement she delivers our public programs and learning initiatives. Simpson is an artist and writer, researching racial and migrant experiences in Australia, with a Bachelor of Photography with Honours from Griffith University Queensland College of Art, and is currently completing a Graduate Diploma of Writing, Editing and Publishing at the University of Queensland. Contact: sancintya@ima.org.au
Lawrence English
MONO Curator
Lawrence English is composer, artist and curator based in Australia. Working across an array of aesthetic investigations, English's work explores the politics of perception and prompts questions of field, perception and memory. English utilises a variety of approaches including visceral live performance and installation to create works that ask audiences to consider their relationship to space, place and embodiment. Over the past decade he has worked with sound as a medium for embodied experience and is determined to share his interests in the transformative possibilities of sound. He is a Sidney Myer Creative fellow, was awarded an outstanding doctoral thesis award in conjunction with his PhD in 2017 and has been supported by the Mike Kelley Foundation for his project in Los Angeles, Sirens.
John Edmond
Queensland Film Festival Curator
John Edmond is a film curator and scholar. Having recently completed his PhD on vehicle landscapes, he is now the artistic director of the Queensland Film Festival and film programmer while also carrying out independent research and criticism. He is the author of a forthcoming monograph on Ken Russell's Altered States and co-editor of two volumes on the works of Valèrie Massadian, and Hélène Cattet & Bruno Forzani.
Sarah Louise Thomson
Communications Officer
Sarah Louise Thomson recently completed a Bachelor of Business and Creative Industries at the Queensland University of Technology, majoring in Marketing and Art History. She is a co-founder of artist-run initiative and online publication In Residence, for which she contributes writing and manages the Instagram Takeover series. She has previously interned for the IMA, the QUT Art Museum and the Queensland Art Gallery | Gallery of Modern Art. Contact: sarah@ima.org.au
Ashleigh Ralph
Membership & Events Officer
Ashleigh Ralph is Membership & Events Officer at the IMA. She holds a Bachelor of Arts extended major in Art History and Philosophy, and has recently completed honours in Art History at the University of Queensland. Prior to joining the IMA in 2017, Ralph has been a volunteer and intern at the IMA since 2011, the Gallery Associate at Edwina Corlette Gallery and a front of house assistant at the UQ Art Museum from 2015 to 2017. Contact: ashleigh@ima.org.au
David M. Thomas
Events Technician
David M. Thomas oversees technical and logistical aspects of  public programs. He is an artist and performs in art metal band, ∑GG√E|N. Thomas has a PhD in Visual Arts from Griffith University, Brisbane, a Masters of Arts Administration, UNSW, Sydney, and a Masters in Visual Arts, Sydney College of the Arts. He is a founding partner of creative content studio, Funhauser, with Suzanne Howard. Contact: david@ima.org.au
Merryn Trescott
Gallery Shop and Events Assistant
Merryn is a proud Wiradjuri woman from the Mudgee region of NSW and is currently studying a Bachelor of Fine Arts in Drama and Film at Queensland University of Technology. She complements her studies with work in the Brisbane arts scene. Recently she has worked on business development and management for the Indian International Film Festival of Queensland and has worked extensively over the year with Digi Youth Arts on the Unsettle project, Festival 2018 and Jungle Love Festival. Merryn loves contemporary art and performance and is incredibly excited to work with the IMA team in 2018.
Cara Hughes
Bookkeeper
Cara Hughes is the IMA's Bookkeeper and oversees the institutions financial operations. Hughes is a qualified accountant with extensive experience in not-for-profit organisations having previously worked in the Community Services Sector, Arts & Disability and Community Legal.
IMA Advisory Committee
IMA Vounteer Staff
2018 Volunteers Hilary Thurlow Remi Rohers 2017 Volunteers
Prudence McCommish
Max Athans
Chloe Waters
Hilary Thurlow
Past Interns (2015-16) Exhibitions Intern, Megan Slater Membership and Development Interns, Terri Feulling, Prudence McCormish Gala Interns, Sarah Thomson and Nika Music Bookshop Interns, Marisa Georgiou, Indy Medeiros Bookshop Volunteer, Nicholas Hodge Membership and Development Intern, Amanda Brachio
Board of Directors
Rachel Crowley
Chair
Rachel Crowley has been the President of the IMA's Board since 2016. Prior to joining Brisbane Airport Corporation as Head of Corporate Relations in late 2011, Crowley held a number of senior executive positions with Tourism Australia, including the global role of General Manager, Corporate Communications based in Sydney and Marketing Communications Manager, The Americas based in Los Angeles. Before joining TA Crowley's career extended from journalism to government and consultancy. In her position as Head of Corporate Communications with Brisbane Airport Corporation Crowley is responsible for the company's media, community and government relations and has management oversight of its marketing platforms including its web presence and sponsorship and brand strategies.
Vice Chair: Jay Younger
Secretary: Dominique Jones
Treasurer: Nick Dignan
Directors: Nerida Cooley, John Hirschfeld, Calile Malouf, Kevin O'Brien, and Simon Wright.