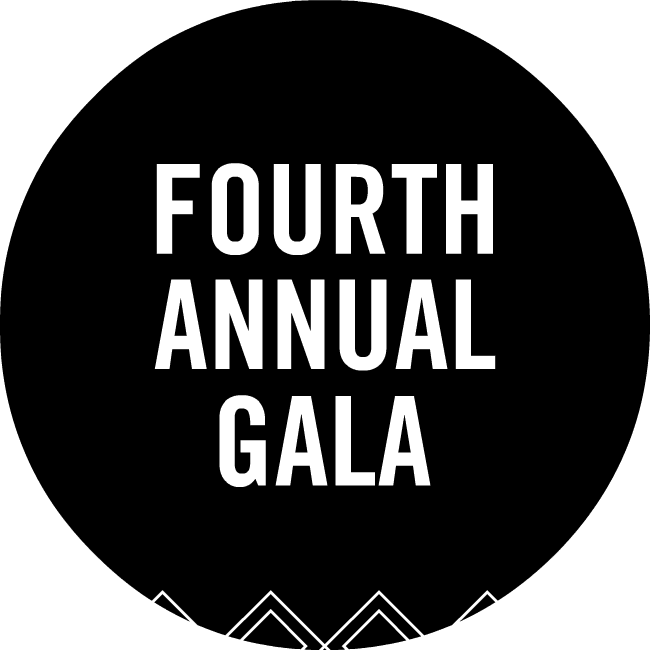 Announcing our Fourth Annual Gala and Benefit Auction
Reception and Dinner, Friday 15 June 7pm-Late
The IMA is delighted to announce that this year's Gala will honour one of Australia's most prolific artists and activists, Richard Bell.
The IMA has had a extensive history of working with Bell. He first exhibited at the IMA in the early 1990s. More recently, the IMA presented Bell's project Embassy (2013–) and toured it to Performa 15 in New York City and Cairns Indigenous Art Fair.
Join us to celebrate the honouree and help the IMA provide Australian and international artists with transformative opportunities through our Benefit Auction. This year's Benefit Auction boasts exclusive art experiences, alongside a full lineup of covetable artworks and objects by established and emerging artists and designers.
For one night only the IMA will undertake a darkly romantic transformation, with creative concept for the Gala led by fashion designer Gail Sorronda and artist Anastasia Booth.
2018 Gala Committee Members:
Sam Cranstoun, Rebecca Malouf, Courtney Norris, and Sally Quayle
2018 Gala Ambassadors:
Jerome Batten, Jayson Blight, Melissa Blight, Sarah Campbell, Bayoush Demissie, Charlie De Deyne, Ali Dignan, Nick Dignan, Camille Kirby, Alison Kubler, Michael Makras, Katie Moubarak, Lydia Pearson, Danielle Renshaw, Ryan Renshaw, Ingrid Richards, Kirsti Simpson, Patricia Szonert, and Michael Zavros (NAVA Board)
Benefit Auction Artists and Makers include: 
Tony Albert, Paul Bai, James Barth, Naomi Blacklock, Anastasia Booth, Hannah Brontë, Elisa Jane Carmichael, Paula Dunlop, Léuli Luna'i Eshraghi, Chantal Fraser, Bridie Gillman, Charlie Hillhouse, Nicolette Johnson, Ross Manning, Callum McGrath, Carol McGregor, Sebastian Moody, Christie Nicolaides, Michael Phillips, Gail Sorronda, Judy Watson, and Elizabeth Willing
Prizes and experiences brought to you by:
Fritz Frames, The Calile Hotel, The Cove Workspace, Optiko, Queensland Theatre, and Sam Cranstoun
Benefit auction artists courtesy of:
David Pestorius Projects, Edwina Corlette Gallery, Grahame Galleries + Editions, Milani Gallery, Onespace Gallery, Sullivan+Strumpf, and Tolarno Galleries
Tickets to the Fourth Annual Gala have now sold out. Please direct your enquiries to 07 3252 5750
Donate to the IMA
Please RSVP by 1 June to secure your seat.
For sponsorship opportunities contact Jenna Baldock: jenna(at)ima.org(dot)au