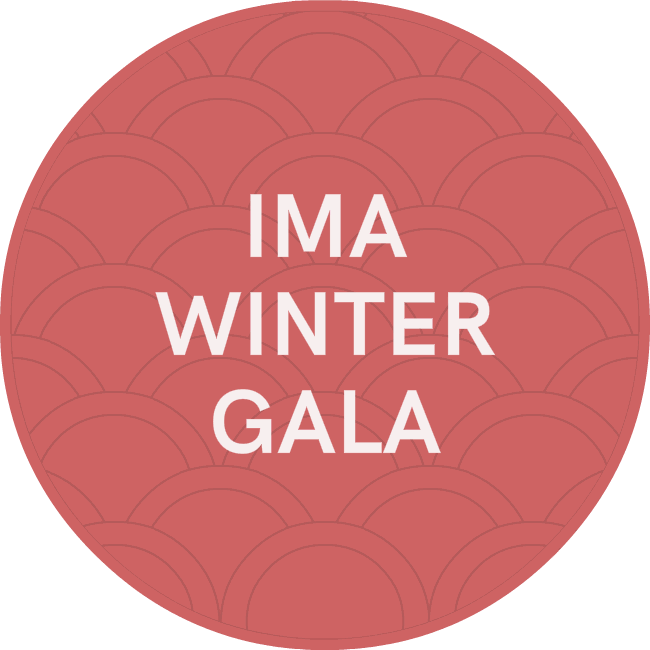 Annual Gala and Benefit Auction
Friday 14 June, 6.30pm–late
Announcing our 2019 Annual Gala and Benefit Auction.
We are excited to announce a partnership with The Calile Hotel to host our first off-site Gala and the hotel's first-ever rooftop party.
The Winter Gala beckons you to feast on The Calile Hotel's sumptuous grazing menu, and sip champagne against the Brisbane city skyline. The Gala will be a subtropical winter fiesta where you are invited to revel in a night of entertainment from Hannah Brontë and Radha (Shahmen Suku).
Don't miss out on your chance to enjoy a night of luxury while raising funds to help Queensland artists realise transformative new projects at the IMA. Gala tickets, raffle tickets, and accommodation packages are available now!
Gala Committee
Rebecca Malouf, Katie Moubarak, Courtney Norris, Sally Quayle, and Marie-Louise Theile.
Gala Ambassadors
Melissa Blight, Charlie De Deyne, Alison Kubler, Kirsti Simpson, Patricia Szonert, Takeshi Takada, James Tuma, and Michael Zavros
Entertainment and Performances
Hannah Brontë and Radha (Shahmen Suku)
For sponsorship opportunities contact Jenna Baldock: jenna(at)ima.org(dot)au.
Donate
Please note: ticket price does not include donation.
Your tax deductible donation helps artists realise ambitious new work.
Buy Tickets1
The Calile Hotel Luxury Accommodation Packages2
Poolside Room: $780
Add to cart
One night stay in the resort-style Poolside Room and two Winter Gala tickets
Urban Room: $720
Add to cart
One night stay in a luxe Urban Room and two Winter Gala tickets
Raffle Tickets3
5 Raffle Tickets: $200 (save $50)
10 Raffle Tickets: $350 (save $150)
Raffle Prizes include:
Custom Optiko design session (value: $1500)
Private Ceramic House hand building class for ten people (value: $1200) 
More to be announced soon…
Terms and Conditions
In the event of bad weather the Winter Gala will take place in The Calile Grand Room.
King or two double bed options available. Valet parking and late checkout included. Fully prepaid non-refundable at the time of booking. Please direct enquiries to jenna@ima.org.au
Terms and conditions apply. Raffle will be drawn 14 June 2019, winners will be notified.