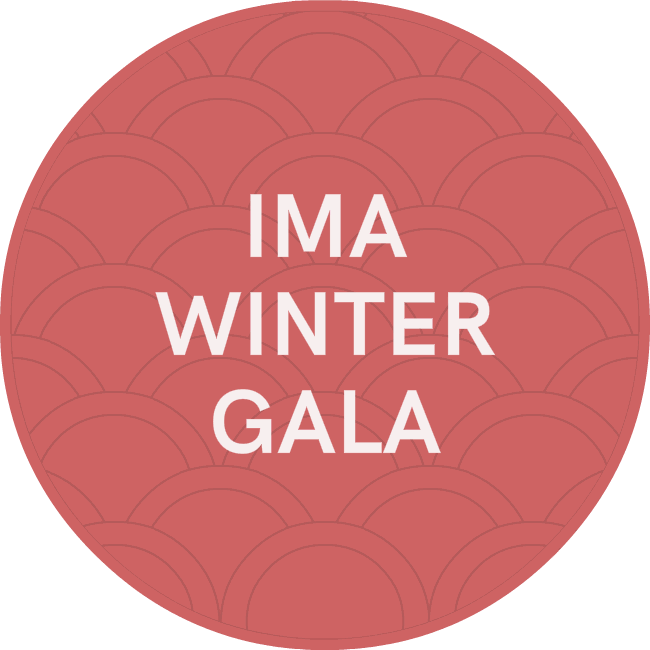 Annual Gala and Benefit Auction
Honouring Madonna Staunton
Friday 14 June, 6.30pm–late
The 2019 Winter Gala and Benefit Auction was our most successful fundraising event to date. With your help we raised an incredible $54,850 to help Queensland artists realise projects through our IMA Belltower program.
In 2019 Gala was our first off-site event and The Calile Hotel's first-ever rooftop party. Guests feasted on The Calile Hotel's sumptuous grazing menu, and sipped champagne against the Brisbane city skyline. The Gala was a subtropical winter fiesta with entertainment from Hannah Brontë and Radha (Shahmen Suku).
The Winter Gala was held in honour of artist and poet Madonna Staunton. Over the last five decades Staunton's work has made a resounding contribution to Australian contemporary art.
Staunton is one of Queensland's greatest living artists, known for her paintings, collages, and assemblages. She exhibited in the 1979 Biennale of Sydney, and has been the focus of two major survey exhibitions at the Queensland Art Gallery | Gallery of Modern Art. Staunton has an extensive history with the IMA, first showing in the institution's founding years. Since 1976 the artist has been the subject of two solo shows at the IMA, and her work has been featured in two group exhibitions. In 2003, the IMA published a monograph titled Madonna Staunton.
Thank you to the artists, performers, partners, sponsors, committee members, ambassadors, auction bidders, and guests who made the night so special. A special thanks is also in order for our generous hosts The Calile Hotel and Gala partners The Cove and Barambah Organics.

Gala Committee
Rebecca Malouf, Katie Moubarak, Courtney Norris, Sally Quayle, and Marie-Louise Theile.
Gala Ambassadors
Melissa Blight, Kurt Crowther, Charlie De Deyne, Alison Kubler, Danielle Renshaw, Kirsti Simpson, Patricia Szonert, Takeshi Takada, James Tuma, and Michael Zavros
Entertainment and Performances
Hannah Brontë and Radha (Shahmen Suku)
Benefit Auction Artists and Makers
Tony Albert, Andronis Jewellery, Robert Andrew, James Barth, Richard Bell, Sonja Carmichael, Megan Cope, Sam Cranstoun, Gerwyn Davies, Nadine Draper, Agatha Gothe-Snape, Dale Harding, Lisa Hilli, Bianca Mavrick, Sebastian Moody, Contemporary Editions: Jonny Niesche, Ryan Presley, Mandy Quadrio, Judy Watson, and Justene Williams.
Courtesy of: Milani Gallery, Jan Murphy Gallery, Onespace Gallery, Sarah Cottier Gallery, Station Gallery, Sullivan+Strumpf, THIS IS NO FANTASY + dianne tanzer gallery, and The Commercial.
Auction Ambassadors
Sam Cranstoun, and Nadine Draper
Experiences and raffle prizes brought to you by
The Calile Hotel, The Cove Workspace, Gerard's Bistro, Hellenika, KAILO Wellness Medispa, Lobby Bar, Mas & Miek Ceramic House, Mercedes-Benz Brisbane, Optiko Eyewear, Ruinart, Vernon Ah Kee and Milani Gallery.
Donate
Your tax deductible donation helps artists realise ambitious new work.