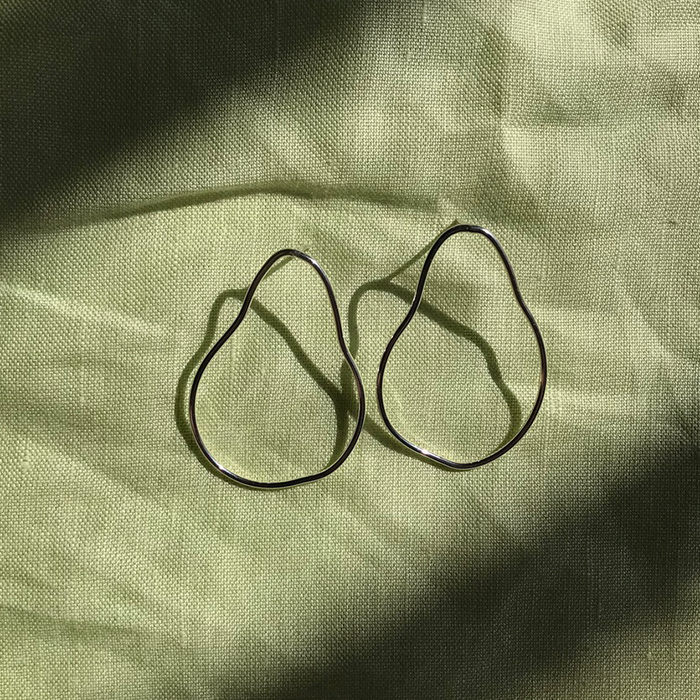 ADA HODGSON – Odd Fruit Hoop Earrings
2018
Odd bunches of fruit, picked from the garden with bumps and blemishes, still nourishing and delicious! Each piece is bent and curved by hand from 100% recycled sterling silver, so no two pieces are exactly matching.
Made from 100% recycled and ethical sterling silver and measure 40mm in length, 30mm at the widest.
–
Ada Hodgson's signature pieces recreate the fractal beauty of the natural and imaginary world. Her latest work is inspired by the garden, which she's always adored for their overgrown romanticism and mysterious, contemplative nature. This work will evoke hidden, walled gardens full of wonder that look beyond the modern geometry of order.  Her first collection, explores a cosmology of imaginary planets: arid deserts that give way to grassy plains cut through by a maze of rivers, and stark bluffs with craggy rock faces that meander along an endless coastline. These planets hold dreamscapes within their landscapes, and when you zoom in on them, there are Secret Gardens to be found.