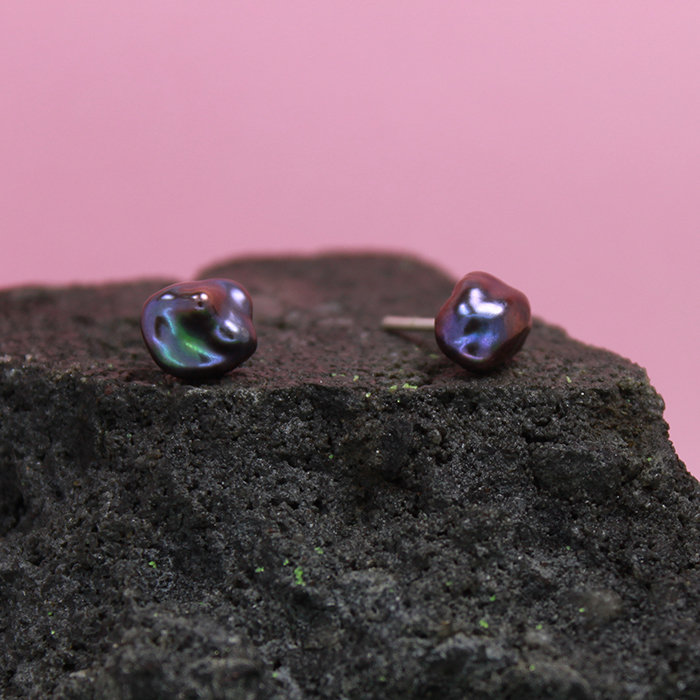 Bonus Prize – Black Keshi Pearl Studs
Black keshi Freshwater Pearls (7-8mm) on sterling silver 925 stud. Each pair will have slight variations depending on the pearls.
Sold as a pair.
–
Bonus Prize believes the objects we hold with us on our body are sacred. They are here to help us reflect on the time we've had and stay here to see the future with us. With this in mind each Bonus Prize piece is handmade in Brunswick, Melbourne using traditional silver and gold smithing and gem stone setting techniques. With care they are made to be worn a lifetime.