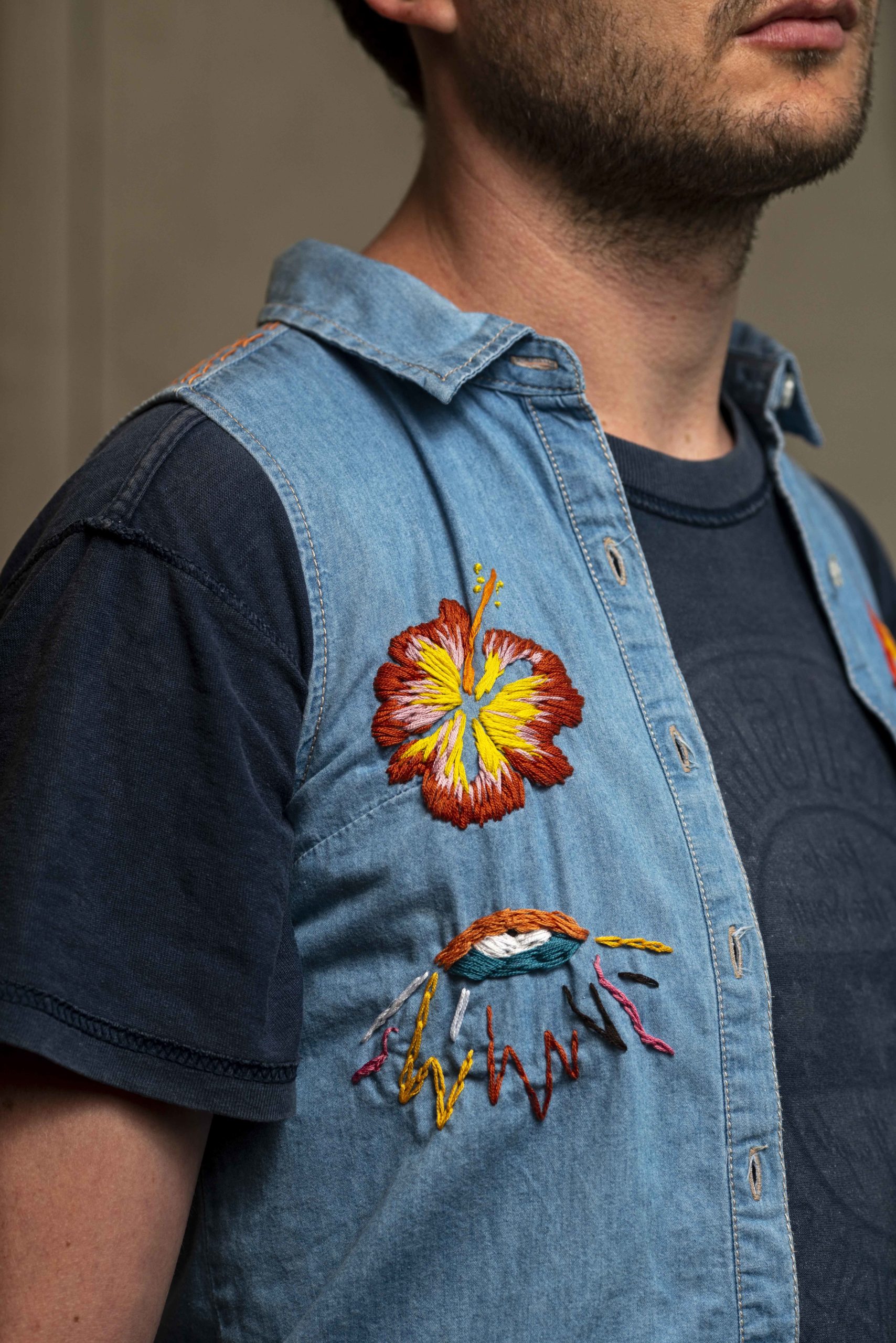 Chantal Fraser, Green Volume – Vest
Green Volume is a collection of up-cycled garments by Chantal Fraser. The garments are embroidered with symbols and messages sourced from Fraser's peers that helped her circle maintain positivity and hope through the challenges put forward by the pandemic.
All monies raised from their sales will be donated to Sisters Inside, an independent organisation advocating for the collective human rights of women and girls in prison.