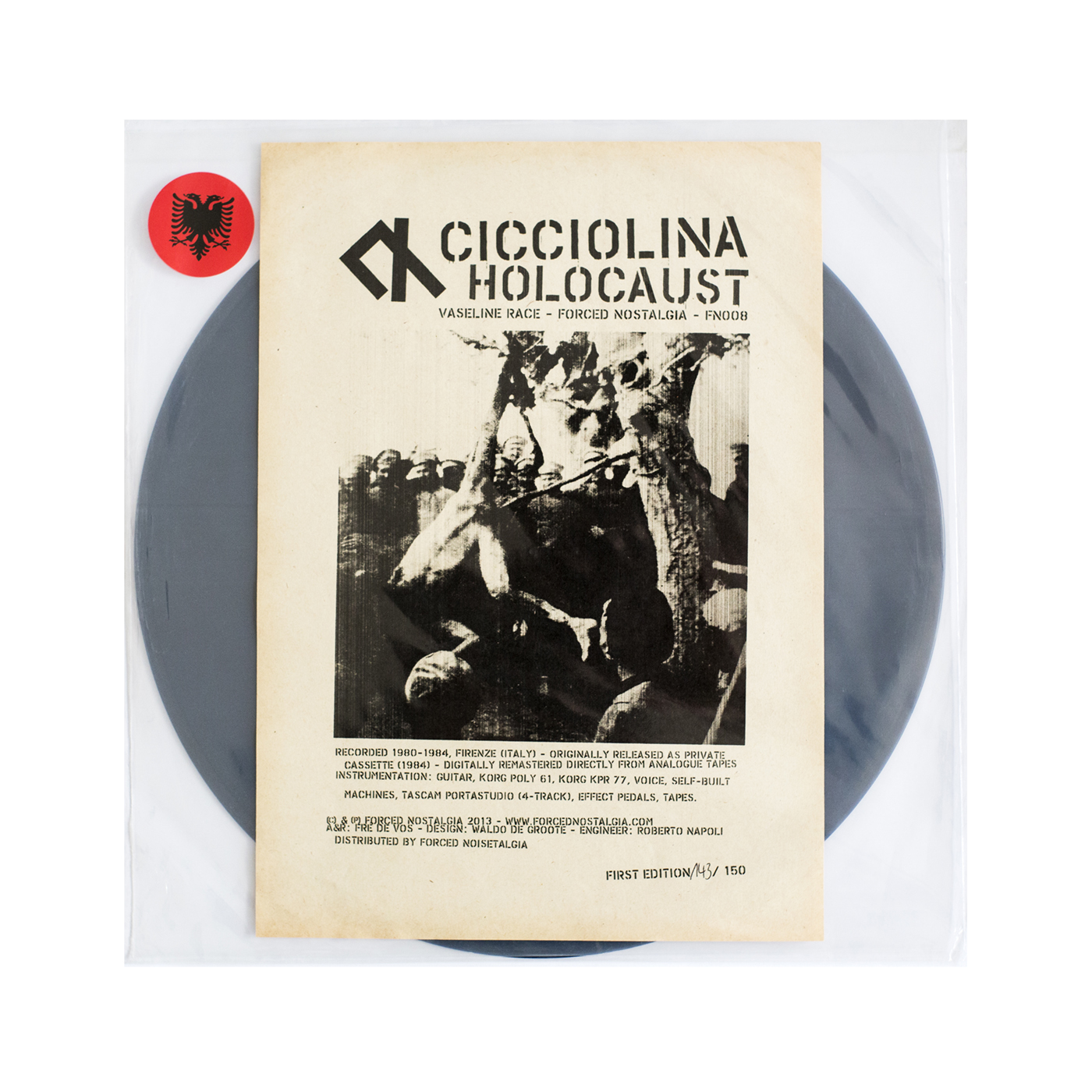 Vaseline Race LP
By: Cicciolina Holocaust – Vaseline Race
Florim Prishtina and Rezart Veseli recorded together as Cicciolina Holocaust in Firenze, Italy during the late '70s and early '80s, releasing several tapes, all as small private editions given to friends. Using guitar, Korg Poly 61, Korg KPR 77, Cornet, Tascam Portastudio (4-Track), effect pedals, tapes and an array of self-built machines, their work covers a wide spectrum of analog electronics, resulting in oppressive and uber-dark synth-scapes and minimal proto-techno experiments that slot perfectly alongside the kind of darkside work typified by Regis and the more experimental end of the Downwards label in 2011.
Recorded 1980-1984, Firenze (Italy). Originally released as private cassette. Digitally remastered directly from analogue tapes.
First edition 150 numbered copies, coloured vinyl, xeroxed insert (genuine old yellowed east-Berlin Volkspolizei paper), housed in stickered plastic sleeve.
Instrumentation: Guitar, Korg Poly 61, Korg KPR 77, Voice, Self-Built Machines, Tascam Portastudio (4-Track), Effect Pedals, Tapes.