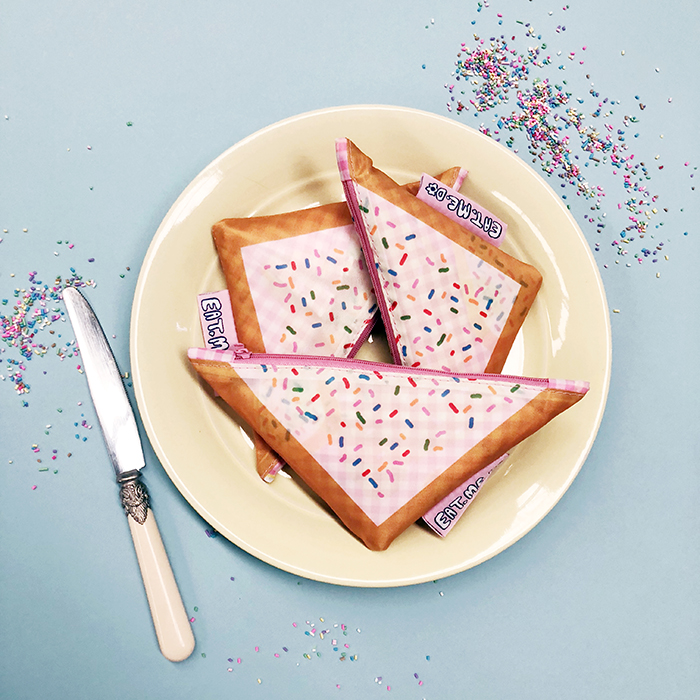 EAT. ME. DO – Fairy Bread Shopping Bag
Make your grocery shop more fun with this deliciously cute foldable shopping bag.
Approx. 63cm x 40cm. Made from durable nylon.
–
Designer, Lara Ivachev mixes up handmade wearable treats to satisfy even the most stubborn of tastebuds. Based in Melbourne, Australia each pieces is lovingly handmade and therefore might have slight variations.