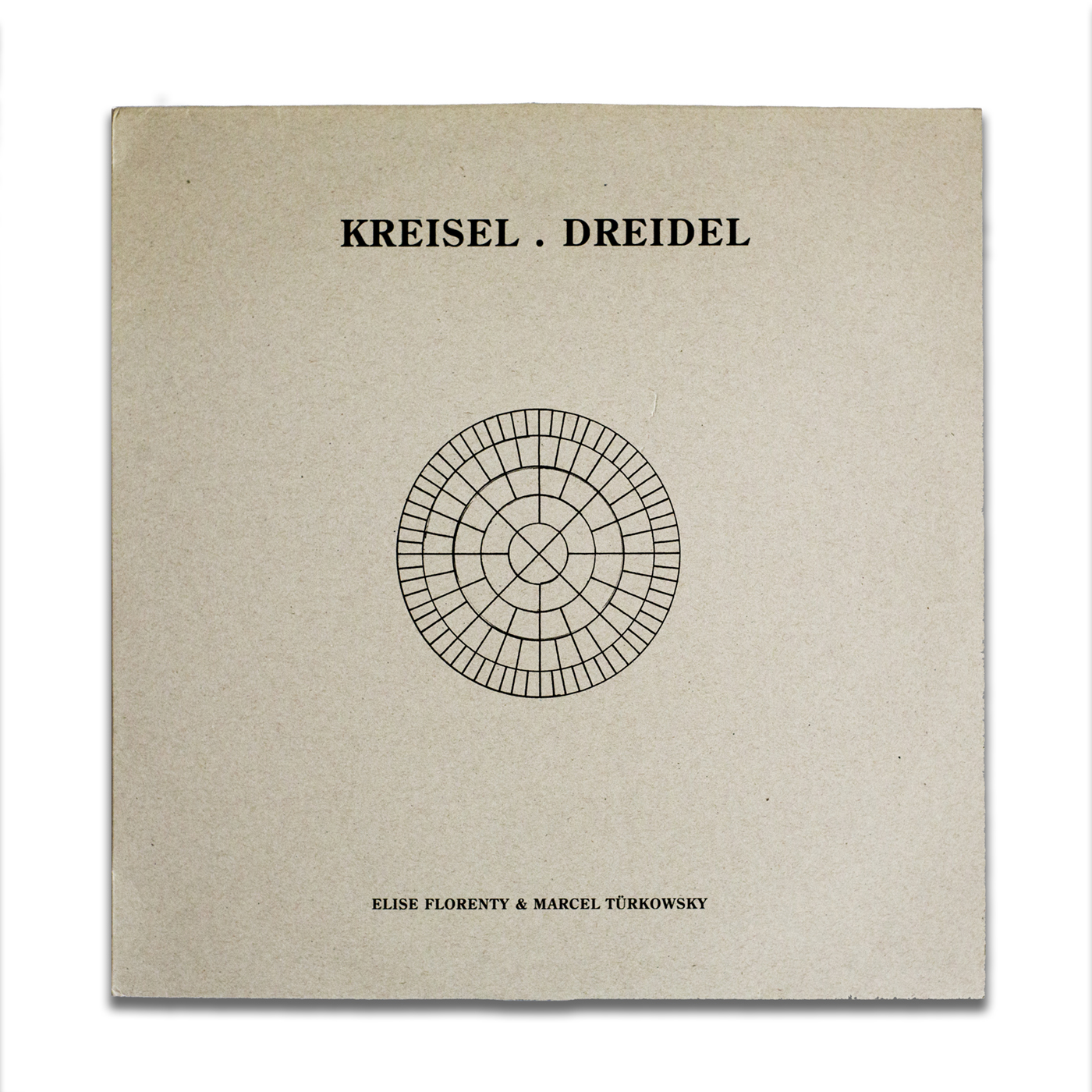 Kreisel.Dreidel
By: Elise Florenty & Marcel Türkowsky
The LP condenses various elements of the exhibition Memory Wheels by Elise Florenty and Marcel Türkowsky, presented at the Art Centre Synagogue of Delme, curated by Marie Cozette, in March 2009.
One side of the LP is an etched design, which shows a permutation of an odradek into a turning surface of a spinning. The audio side features a mirror action sound piece for spinning tops, an excerpt of a 60 minute action recorded in April 2010.
The insert collects sentences containing all possible idiosyncracies of the word circle from "Kafka's Diaries 1910 -1923". The cover and insert drawings are seals by Giordano Bruno an Italian friar, philosopher, mathematician and astronomer from the 16th century.
Conceptualized and designed during a residency at Künstlerhäuser Worpswede 2009.