You cannot add "The Hill We Climb" to the cart because the product is out of stock.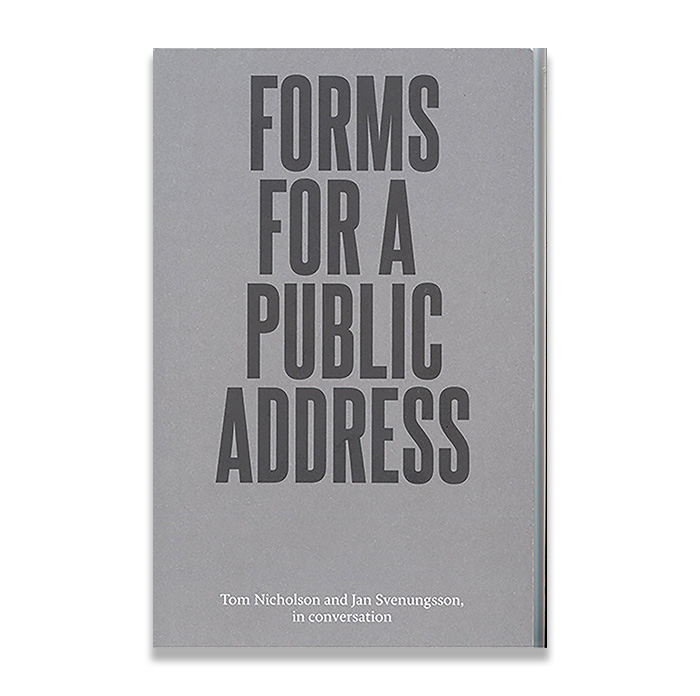 Forms for a Public Address
2008-2010
Tom Nicholson & Jan Svenungsson: Forms for a Public Address
Forms for a public address presents an exchange between the Berlin-based Swedish artist Jan Svenungsson and the Melbourne-based Australian artist Tom Nicholson, written over a two-year period spanning 2008–2010. Shifting between a discussion of their own work and that of other artists, as well as art history and contemporary events as they unfold in parallel to the exchange, the book addresses the possibilities of art-making, the relationship between public forms and private processes, and the question of how artists understand their work in the face of the world around them.
Text by TN and JS in dialogue form. Edited by Roger Averill. Graphic design: Brad Haylock. 28 colour illustrations. Published by surpllus.