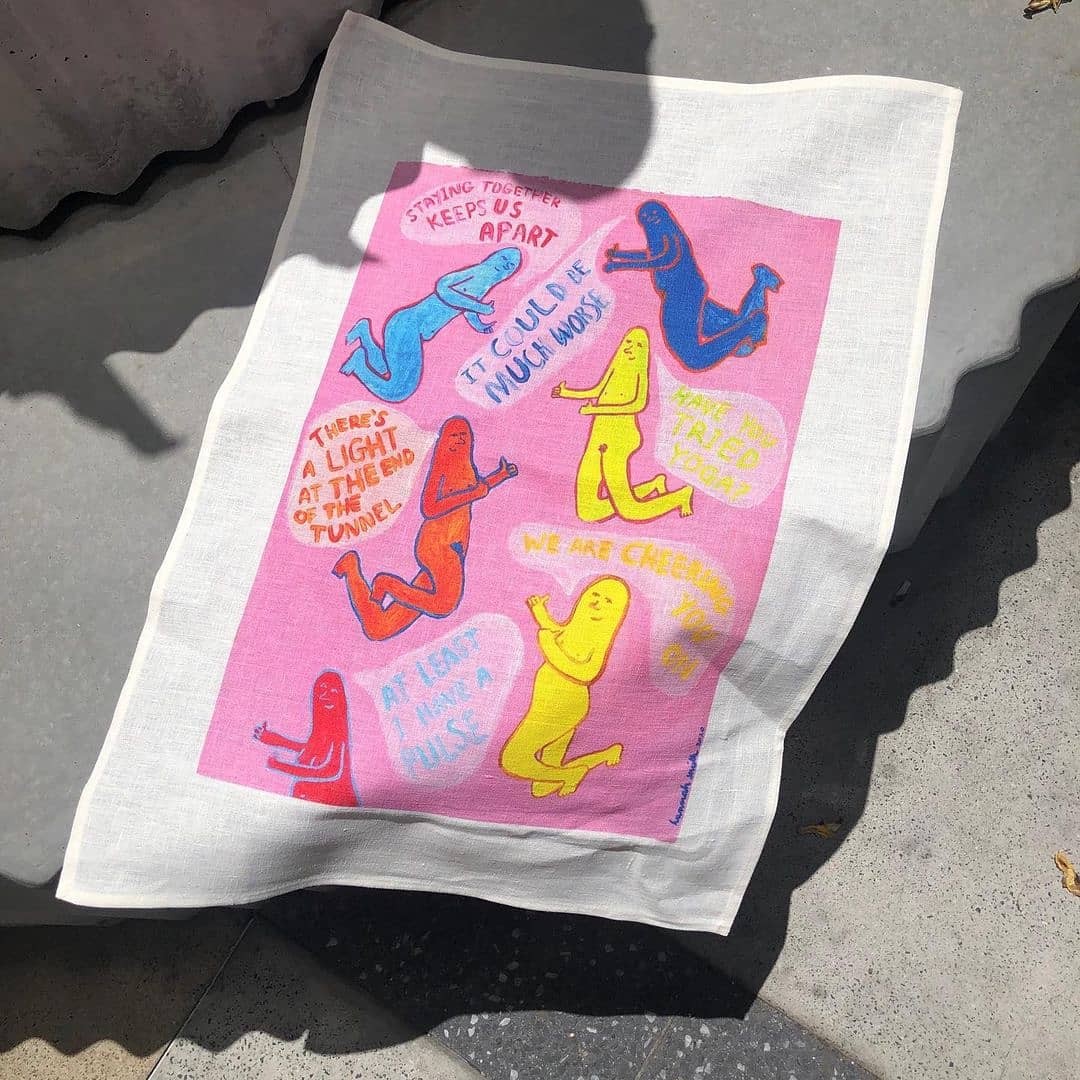 Hannah Smith, Tired of Waking Up Tired Tea Towel
We are all in this together! We are cheering you on! You can do this! You are doing this for all of us! Give me a break. Everything is shit. Everyone is falling apart. Have you tried yoga? Yes. I do it like a million times a day. I'm doing it right now. It could be much worse! You're saying that if someone has lost everything and still has a pulse that they should be grateful they have their health? 'Staying apart keeps us together' or something like that. We are all in this togehjfioghoijdfisjg. Unprecedented times hey! Yeah, you said that already. Shut the fuck up.
50cm x 70cm linen tea towel.