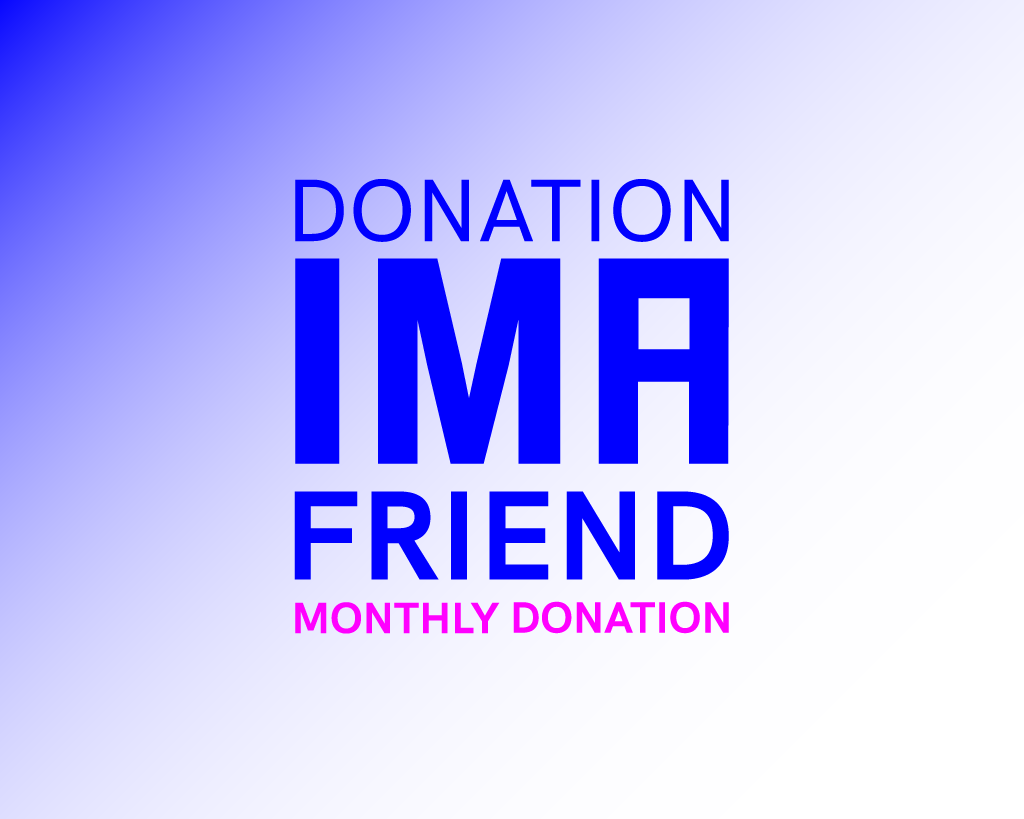 IMA Friend (Monthly Contribution)
Friends enjoy a closer association with the IMA. This engaged group assist the delivery of extensive public programs including targeted educational initiatives for young people and development opportunities for artists and arts professionals.
Donation receipt for your contribution will be provided at the end of the financial year. Your nominated contribution will be deducted monthly and can be cancelled at any time.
Minimum Monthly Contribution: $21
Minimum Price for Donation $21.00