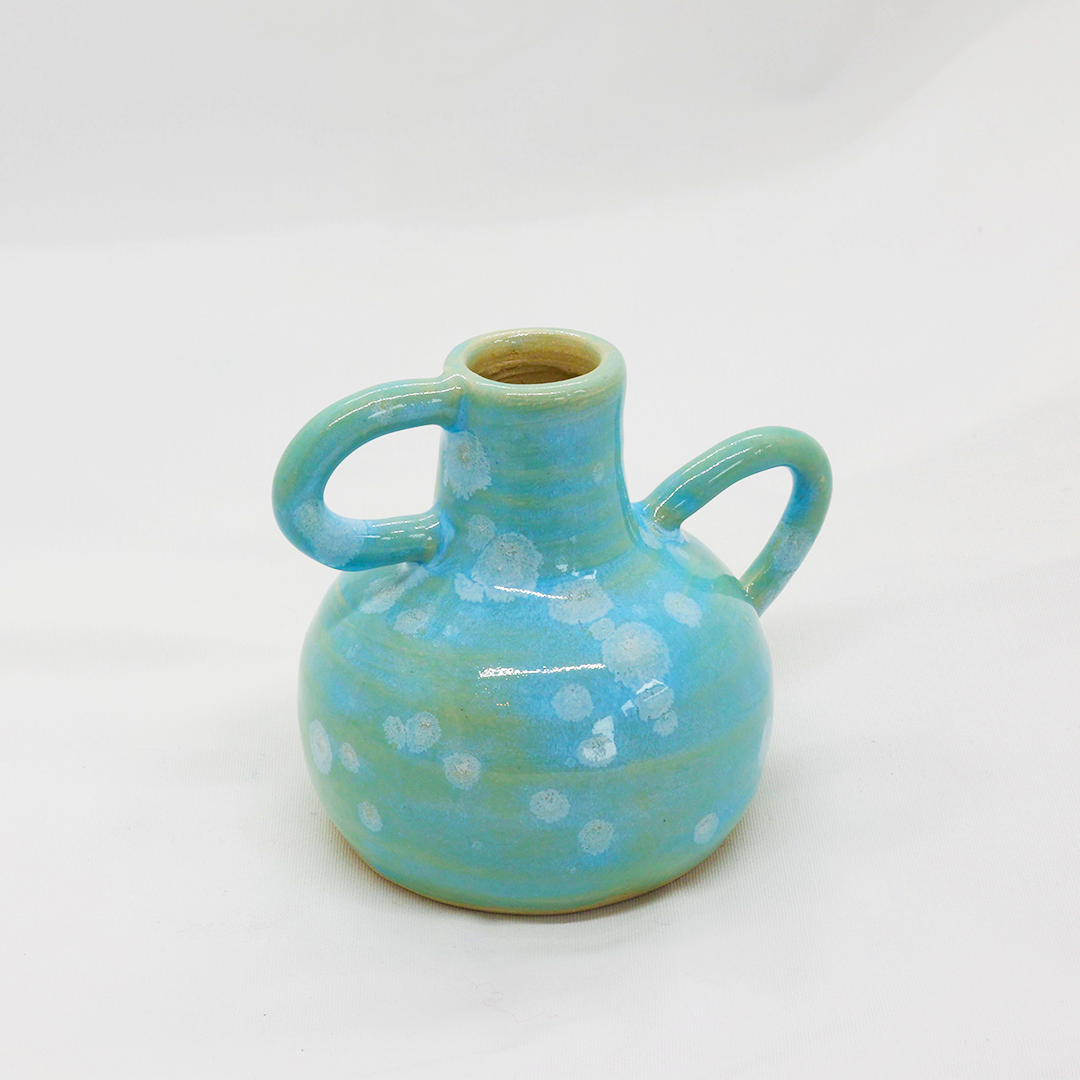 Kaomoji Ceramics – Light Blue Crystal Vase
Wendy is a ceramic artist who explores the union between everyday functional ceramic wares and art sculptures. Her practice centres on inviting users to consider and personalise an object's functionality.
Kaomoji is borrowed from the Japanese art of using symbols to convey emotion. She creates under this moniker as her work evolves with her mood and personal taste. Each piece is marked with an indication on how she was feeling at the time. Wendy works predominantly with stoneware fired clay, employing a combination of wheel throwing and hand building techniques.