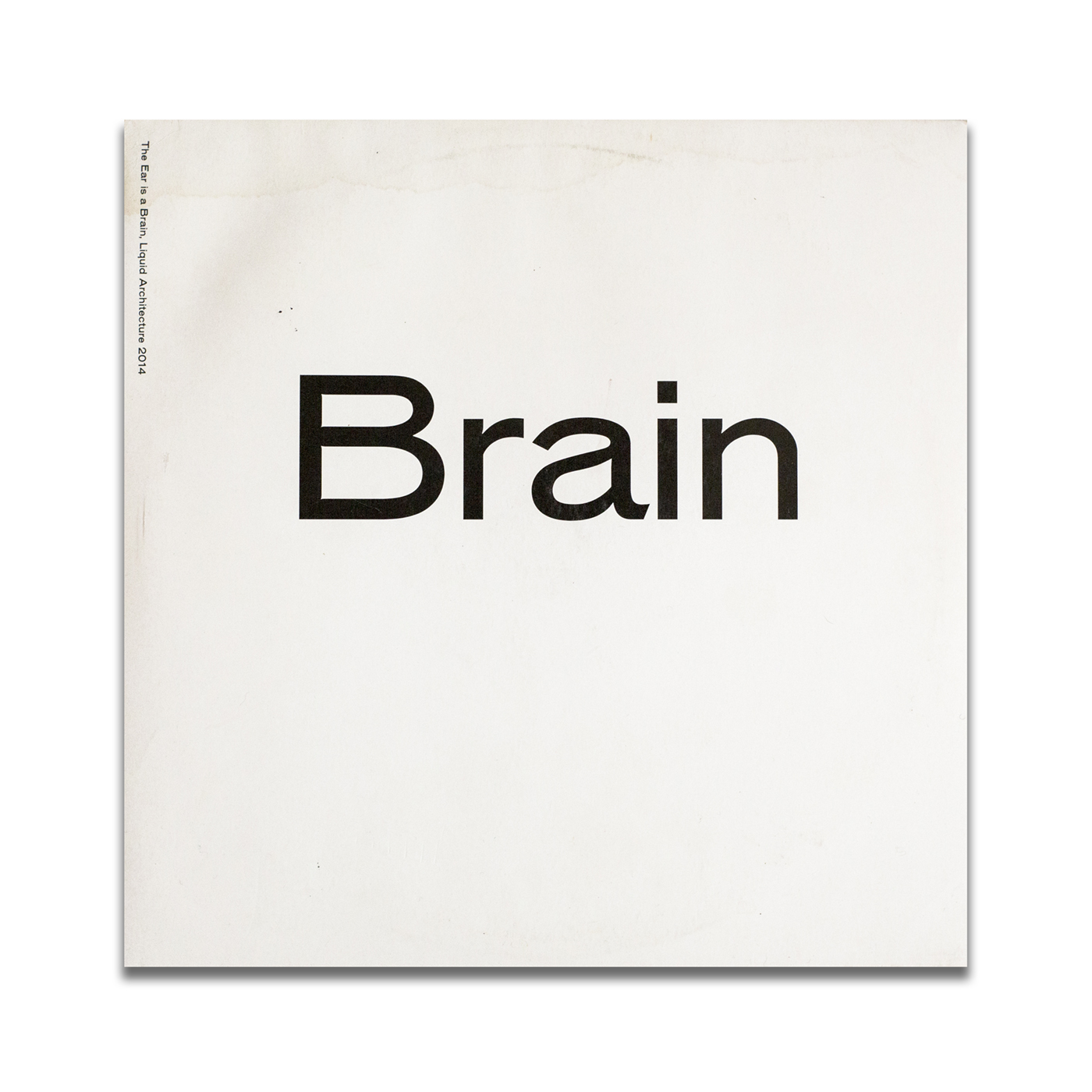 The Ear Is A Brain
By: Liquid Architecture
2014
Featuring contributors from Australia and around the world, 'The Ear is a Brain: Compendium LP' is a limited edition vinyl record in parallel with, and celebration of, Liquid Architecture's 2014 festival.
'The Ear is a Brain' contains, inscribed in its grooves, a series of vibrational (made of sound) and conceptual (addressing sound) experiments. 'The Ear is a Brain' is an artist's record. It is not the documentation of a work of art or sound. The record is the work of art.
Featuring contributions from artists John Nixon, Helen Grogan, Brian Fuata and Robin Fox, amongst others, this record is an indispensable collection of conceptual Australian sound practice.