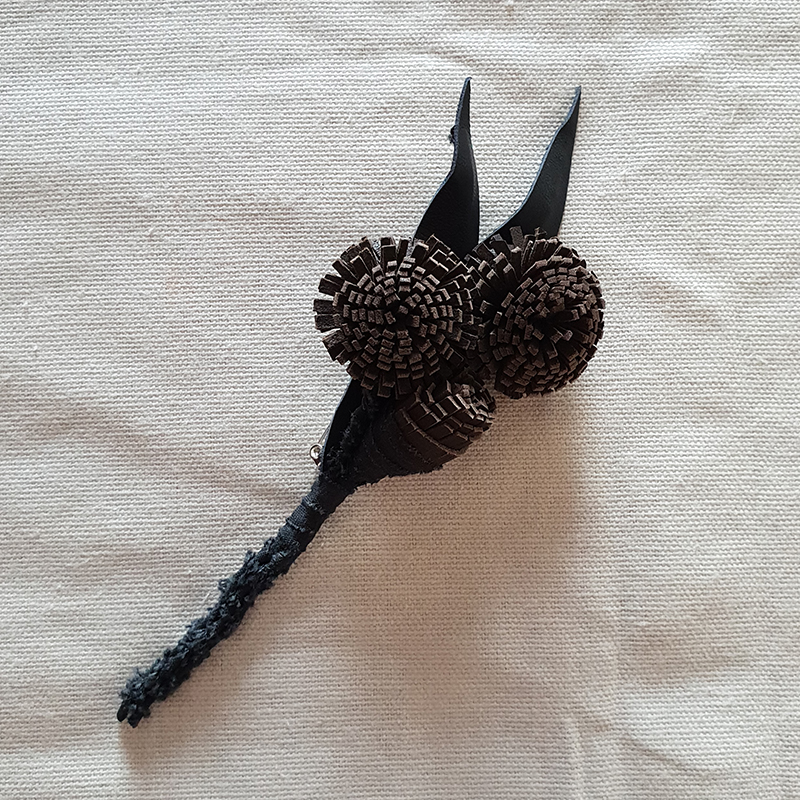 Mabina Alaka – Flower Brooch
Mabina was born in Kobe, Japan and now calls Brisbane her home. Her unique skill in fashion accessories reflects the heritage and beauty of her birth place, Japan. From her studio in Brisbane, Mabina uses the finest materials such as vintage Kimono fabrics, traditional Japanese fabrics, leather, Japanese Yuzen papers, and many other materials from Australia and all over the world to bring her collection to life.
Made from kangaroo leather.