You cannot add "Women of Brisbane: Judy Watson" to the cart because the product is out of stock.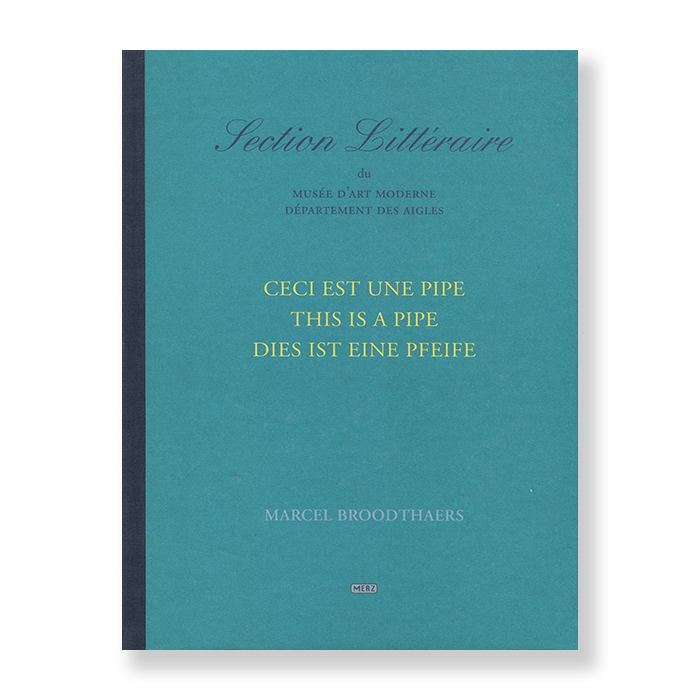 Marcel Broodthaers: This is a Pipe
2002
This previously unpublished Broodthaers project was conceived in 1970, in reaction to the 1968 publication of the now famous Michel Foucault book-length essay This is Not a Pipe . The Magritte painting "Ceci n'est pas une pipe" which sparked this debate was of paramount importance to Broodthaers, opening up lasting themes and avenues of exploration in his work: "this pipe stands at the beginning of my adventure," he once declared . Reconstituted through fragments recovered from the original project, which Broodthaers aborted in 1972, this book returns to the core of Broodthaers' complex artistic questioning and its entanglement with post-structuralist discourse.