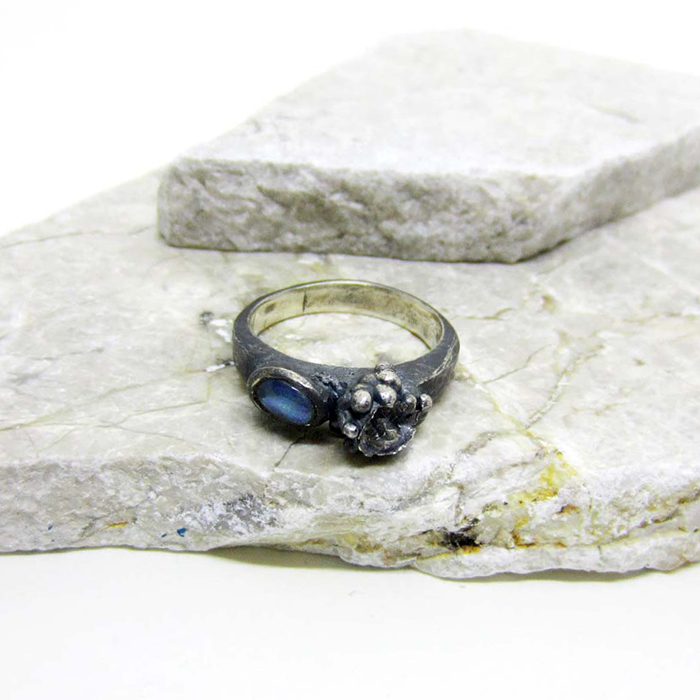 Marie-Lauren Romano – Oxidised Opal Drip Ring
Dripping in opulence, this piece is hand-carved from wax and cast in sterling silver, featuring Australian opal.Oxidized silver gives the piece its charred appearance. And thanks to this chemical reaction, the MLR Opal Drip finish will polish-off as you wear it, leaving an interesting surface behind.
SIZE R
–
Hand-crafted in Melbourne, MLR draws inspiration from hidden details, curved forms and the simplicity of texture. Taking a sculptural approach to jewellery making, MLR uses a range of unique techniques to create one of a kind pieces of wearable art.