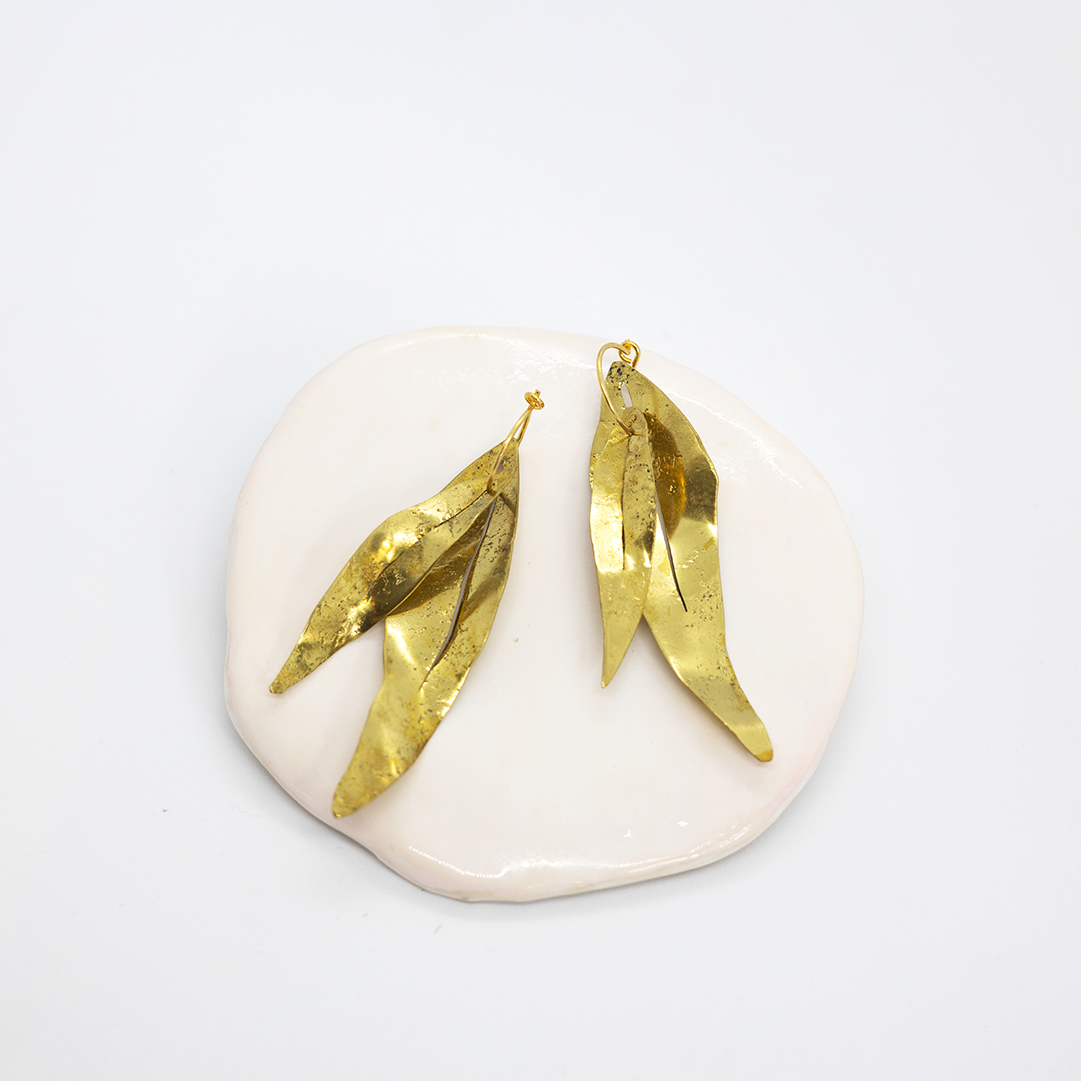 Okay Kathigitis – Eucalyptus Earrings
As an ode to the Australian landscape and the iconic plant that these  earrings are inspired by – the eucalyptus tree is a source of identity in memories and culture.
Olivia Kathigitis explore the human behaviours towards fear, apprehension and quality of the mind. Presenting portraits of (the dissipation of) consciousness and the abstract span of realities. Driven by methodical, action-based and repetitive motions her practice draws upon the conscious and unconscious action.
3cm & 7cm polished brass components with 15mm gold coated sterling silver hoops.