You cannot add "ADA HODGSON - Baroque Pearl Drop Earrings" to the cart because the product is out of stock.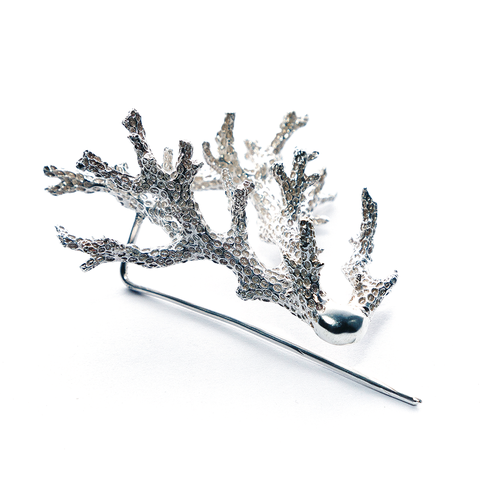 Orion's Belt Jewellery – Pelorus Hat Pin
2017-2018
The source of inspiration for our debut collection, the Pelorus Hat Pin has been cast from coral treasures into solid sterling silver. Made as a tribute to the power of the ocean, this style hints at childhood camping expeditions to Pelorus and Orpheus Island, off the coastline of Far North Queensland, Australia. The sister shape to the Orpheus Hat Pin, we like it adorning a well-loved hat.
–
Inspired by the sea and sand, designer Lucy Kelly creates high quality, versatile jewellery for those that recognise the importance of supporting sustainable and ethical craftsmanship. With the ultimate goal of continuing to build a business with strong social and environmental foundations, Lucy's designs are indicative of how coast communities are directly impacted by society's obsession with fast fashion.