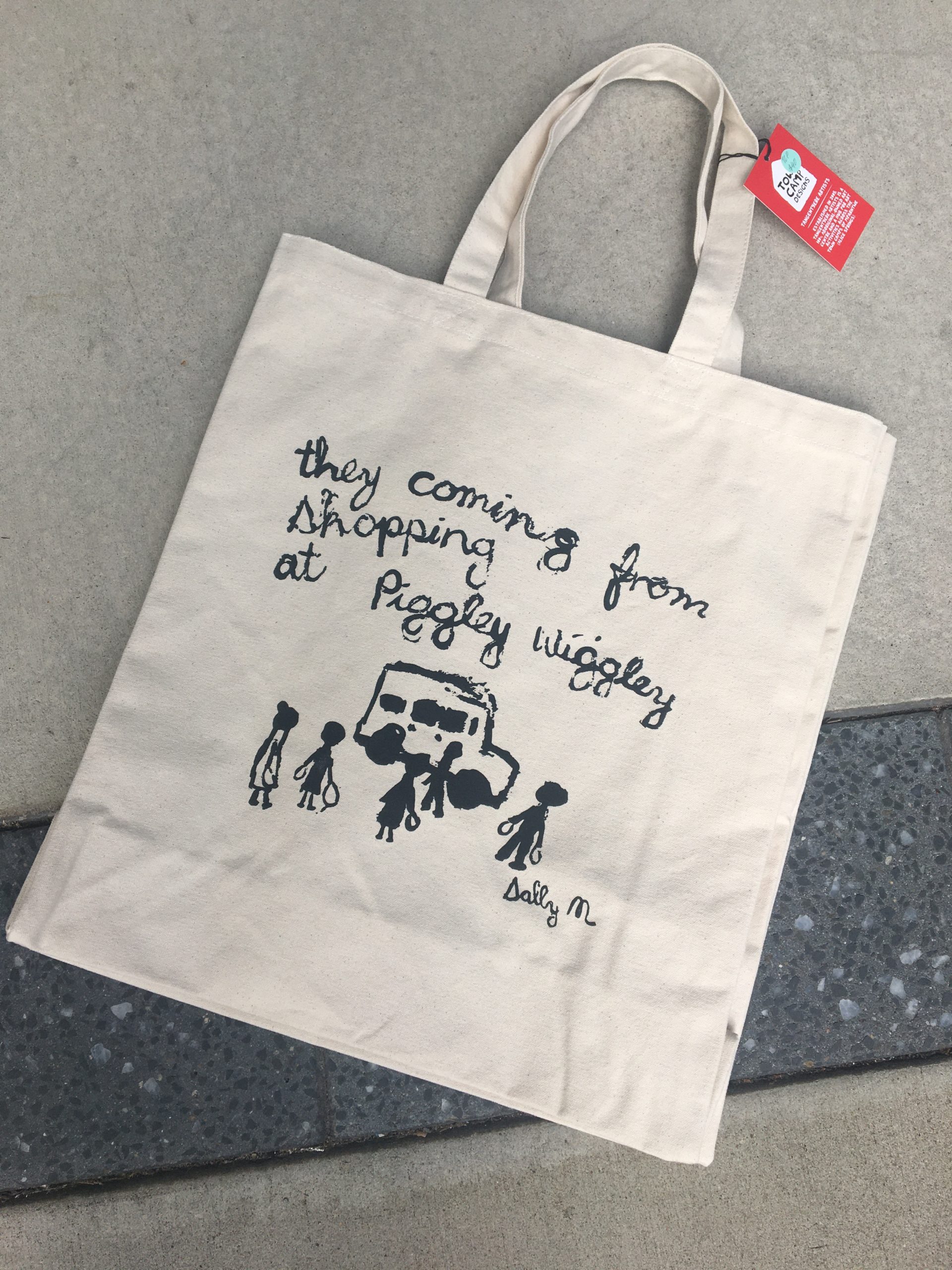 Piggly Wiggley Tote Bag
Piggley Wiggley tote bag artwork by Sally M. Nangala Mulda of Tangentyere Artists.
Materials: 100% cotton 12oz(340GSM) canvas and comes with long durable handles
Size: 42cm wide x 70cm high x 10cm gusset. 2 handles each 2.5cm wide x 50cm long
Sally M. Mulda records the everyday, putting down her Town Camp stories on canvas. Pigglys Supermarket aka 'Piggley Wiggley' is Sally's local store and an Alice Springs icon on Gap Road. Pigglys has frequently appeared as a site in Sally's paintings over the years.