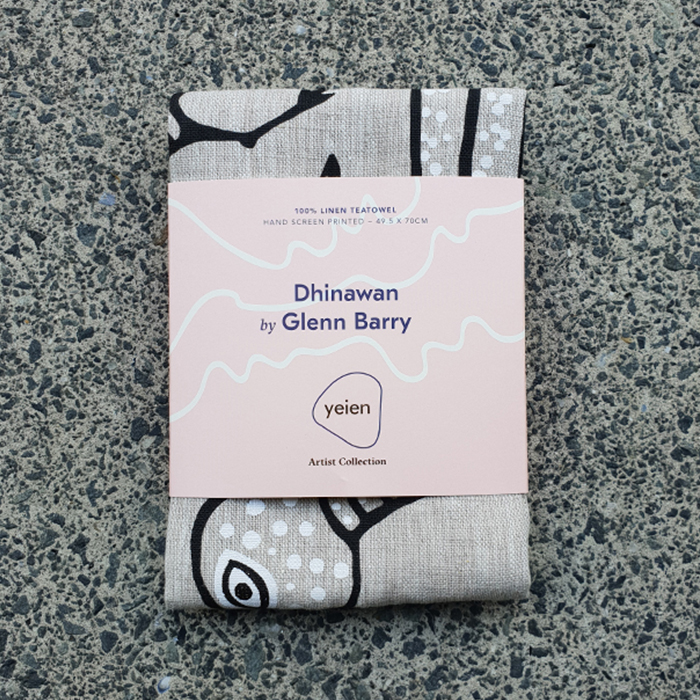 Yeien Tea Towel – Dhinawan by Glenn Barry
Yeien began out of a desire to develop an authentically Indigenous brand on the Gold Coast, Queensland. Supported by the City of Gold Coast six Indigenous artists came together to create a range of products including beautiful linen tea towels.
Yeien is committed to fair and ethical trade and is a supporter of the Indigenous Art Code.
–
Glenn Barry has family connections with Gamilaraay — the First Nation peoples of Northern NSW/ SW Qld. Growing up on the Gold Coast, his art and stories mirror our sensory perceptions of being in this world and how identity may be held within each being.